A small fishermen village on the southern slope of Hvar.
In a beautiful, untouched nature, its a symbol of sun, fish, wine, olives and healthy life.
Slopes turned to sun, hidden from wind, give great wines, authentically sorts, kept probably since from the times of old Greek colonization(top-level wine BOGDANUSA).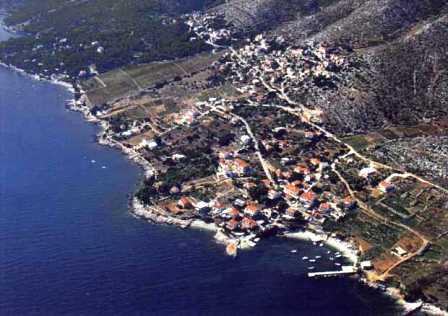 A small island SCEDRO, with hundreds of coves, offers a natural place to live for numerous sorts of fish.
With a magnificent taste, prepared on fishermen or some other way, covered with olive oil and black wine.
It is a miracle that all gourmands and hedonists agree; they are the tastiest food in the world.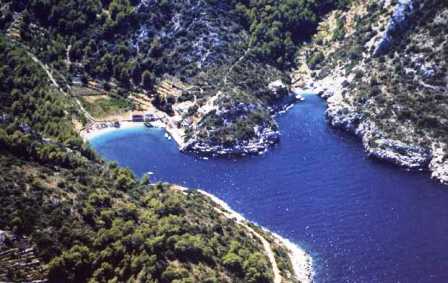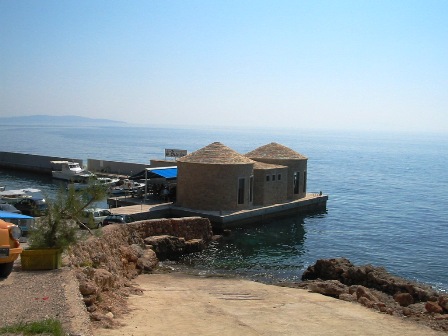 Choice of the week:
beautiful apartment houses
on Dalmatian coast
Makarska Brac Split Trogir Vis je Omis Brac pravi raj Split Trogir za holiday Vis Croatia Omis Split Trogir Dalmatia Dalmatien makarska Kroatien odmor Apartment apartments Split Croatia makarska omis split trogir croatien Vis dalmatia room Trogir Omis zimmer Vis Brac travel Brac travelling reisen Vis Brac odmor Split Hvar Urlaub tourist urlaub Vis tourism adriatic Apartment Vis holiday hotel room camp Vis travel rooms Split Vis Croatia Omis Split Brac Trogir Dalmatia Omis Brac Dalmatien Kroatien holiday Trogir Omis Apartment apartments trogir split vis Split Croatia Vis Trogir Omis Split croatien dalmatia Split Trogir Vis urlaub room zimmer Vis travel travelling Trogir Vis holiday reisen Vis Urlaub tourist tourism makarska adriatic Trogir Brac Apartment Split holiday Trogir hotel Omis room camp travel odmor Trogir Vis Trogir rooms Croatia Vis Dalmatia Makarska je Split pravi raj za holiday Brac Omis Croatia Brac Dalmatia Dalmatien makarska Kroatien odmor Brac Apartment apartments Brac Omis Croatia makarska Split omis split trogir croatien dalmatia room Brac zimmer Trogir travel Split Trogir Trogir travelling Trogir Omis reisen odmor Vis Hvar Urlaub tourist urlaub tourism adriatic Apartment holiday hotel room camp travel rooms Brac Croatia Dalmatia Dalmatien Kroatien holiday Apartment Brac apartments trogir split vis Omis
Makarska Brac Split Trogir Vis je Omis Brac pravi raj Split Trogir za holiday Vis Croatia Omis Split Trogir Dalmatia Dalmatien makarska Kroatien odmor Apartment apartments Split Croatia makarska omis split trogir croatien Vis dalmatia room Trogir Omis zimmer Vis Brac travel Brac travelling reisen Vis Brac odmor Split Hvar Urlaub tourist urlaub Vis tourism adriatic Apartment Vis holiday hotel room camp Vis travel rooms Split Vis Croatia Omis Split Brac Trogir Dalmatia Omis Brac Dalmatien Kroatien holiday Trogir Omis Apartment apartments trogir split vis Split Croatia Vis Trogir Omis Split croatien dalmatia Split Trogir Vis urlaub room zimmer Vis travel travelling Trogir Vis holiday reisen Vis Urlaub tourist tourism makarska adriatic Trogir Brac Apartment Split holiday Trogir hotel Omis room camp travel odmor Trogir Vis Trogir rooms Croatia Vis Dalmatia Makarska je Split pravi raj za holiday Brac Omis Croatia Brac Dalmatia Dalmatien makarska Kroatien odmor Brac Apartment apartments Brac Omis Croatia makarska Split omis split trogir croatien dalmatia room Brac zimmer Trogir travel Split Trogir Trogir travelling Trogir Omis reisen odmor Vis Hvar Urlaub tourist urlaub tourism adriatic Apartment holiday hotel room camp travel rooms Brac Croatia Dalmatia Dalmatien Kroatien holiday Apartment Brac apartments trogir split vis Omis